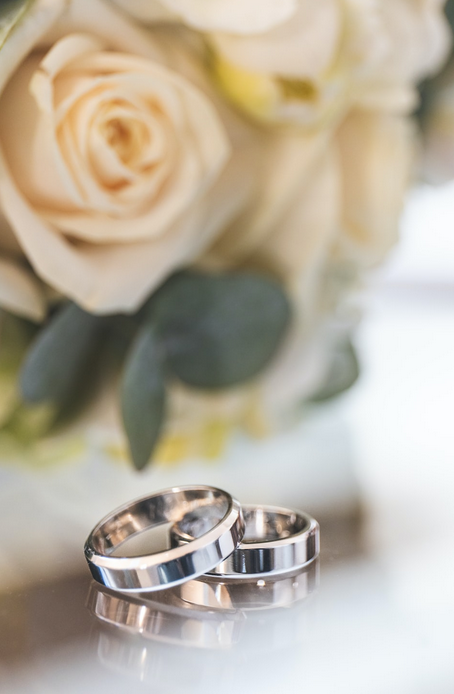 If you are planning to get married, then why not consider a church wedding?
Thousands of couples make their vows to each other in the lovely setting of a parish church every year. There is much more choice today about which church you can get married in and church weddings are not as expensive as many people think.
You are welcome to marry in the Church of England whatever your beliefs, whether or not you are christened and regardless of whether you go to church or not. It's your church and we welcome you!
So, why choose a church wedding?
Churches are special places with a long history in the community and offer outstanding beauty.

A church wedding will add a spiritual dimension to your marriage. God and your church are there for you to support you as you make your vows together.

The Vicar will help you to have a special wedding that can blend ancient tradition and modern experience to reflect your story. Because of the relationship with the Vicar, your wedding can be made personal, memorable, meaningful and beautiful.

Churches can be described as 'peaceful', 'serene', or having an atmosphere that makes marrying there a particularly special experience.
For more details about church weddings, click here.
To find out which parish you live in, click here.
For further information, please contact Revd Sarah Farrimond (contact details are at the bottom of the page). Alternatively, you can use the contact form (under the 'contact us' tab). You can also contact us to arrange for 'Banns to be called' if you are getting married in another church.